This holistic approach can provide a landslide of emotional & physical benefits -giving you peace of mind, increased comfort & amplified confidence while releasing unwanted imbalances.
Regular price
$35.97 USD
Sale price
$27.97 USD
Unit price
per
Sale
Sold out
• Includes: 12 V-Love Ready to Steam Yoni Tea Bags (SEAT NOT INCLUDED)

• Cleanse: Helps release toxins & energies through detoxing our yoni reducing imbalances.

• Regulates: May help balance feminine health & menstrual cycle by using nature's herbs.
• Relax: The calming nature of of the yoni steam before period and the period belt during may help reduce tension and stress while inducing relaxation.

• The physical & emotional benefits of Yoni steaming because it offers a gently & effectively cleanse while toning & revitalizing your feminine center.
View full details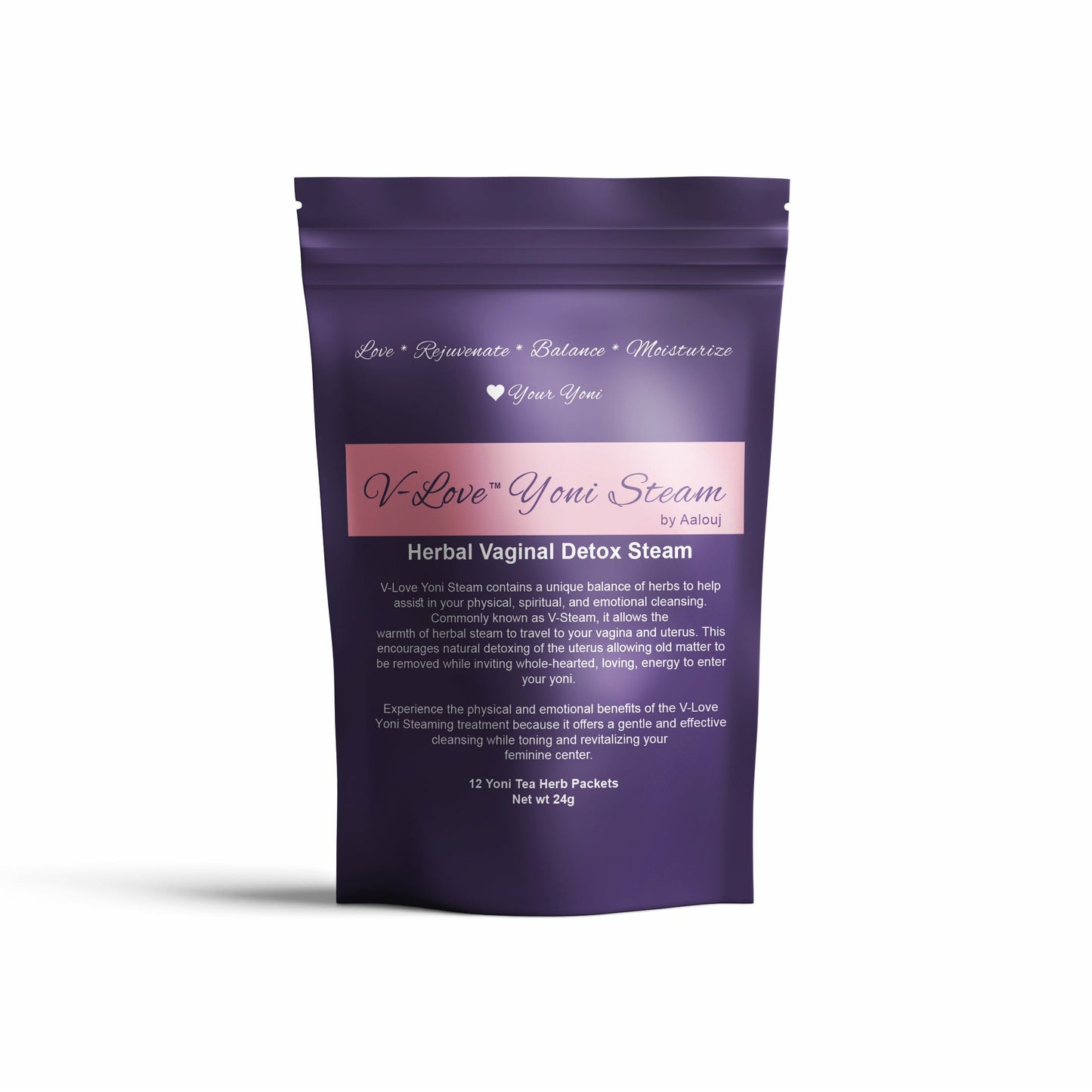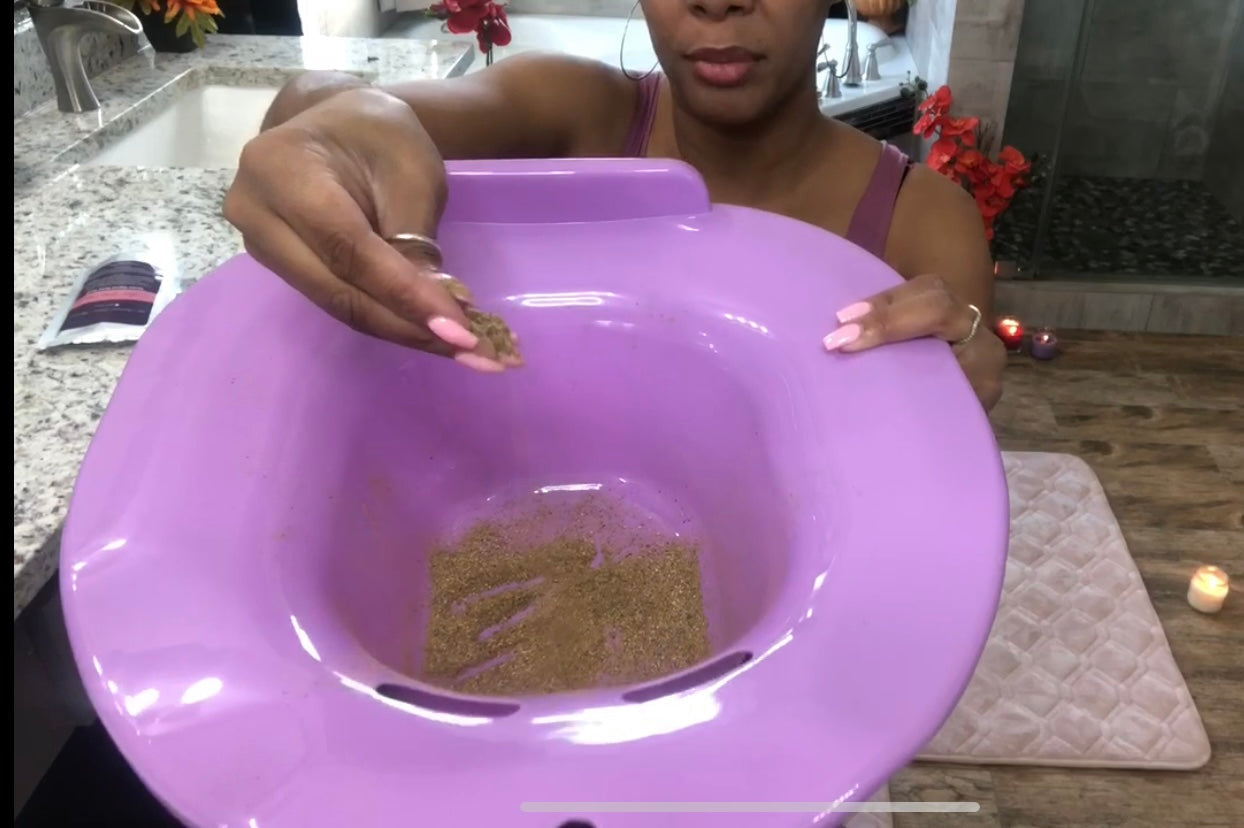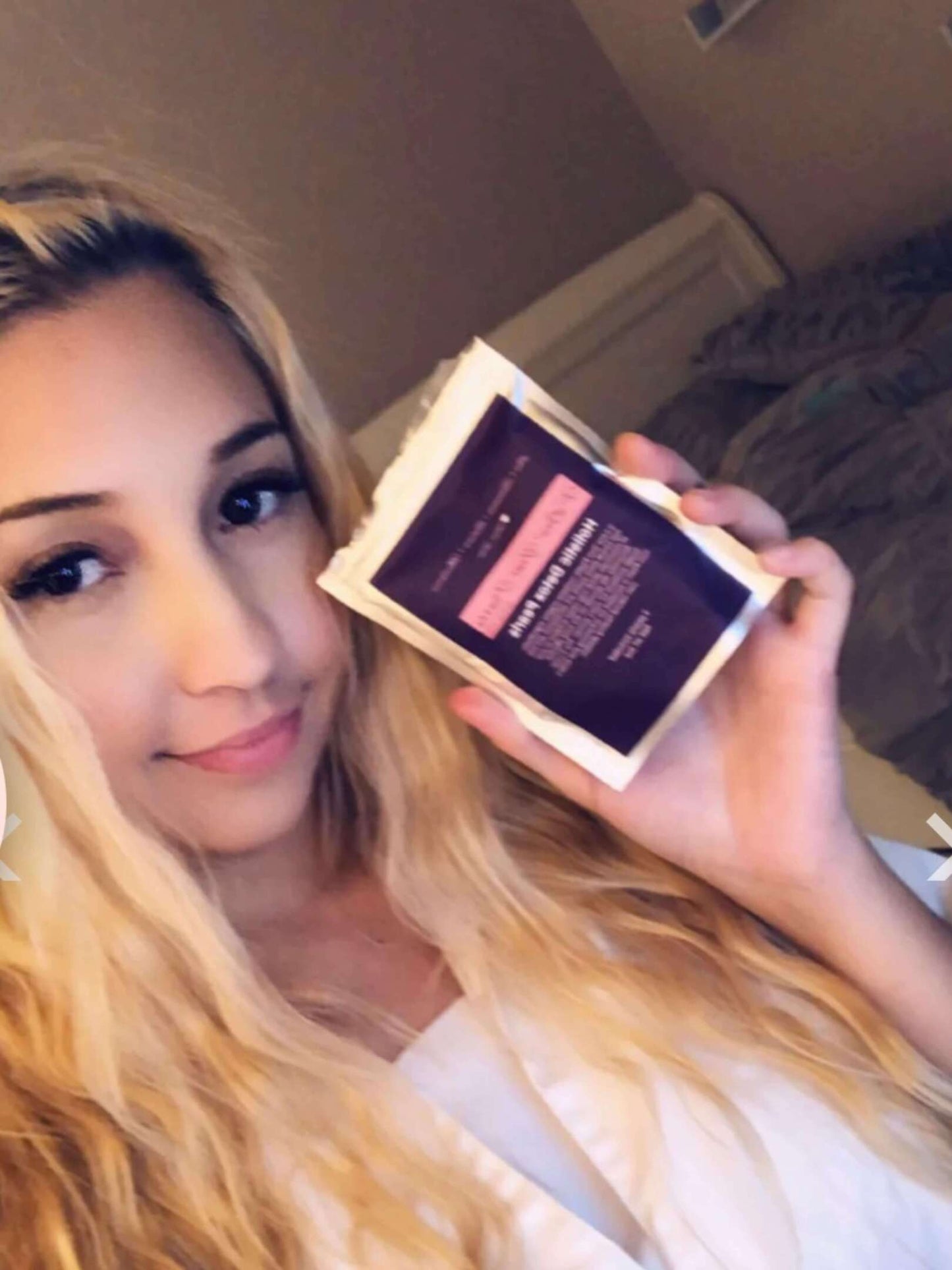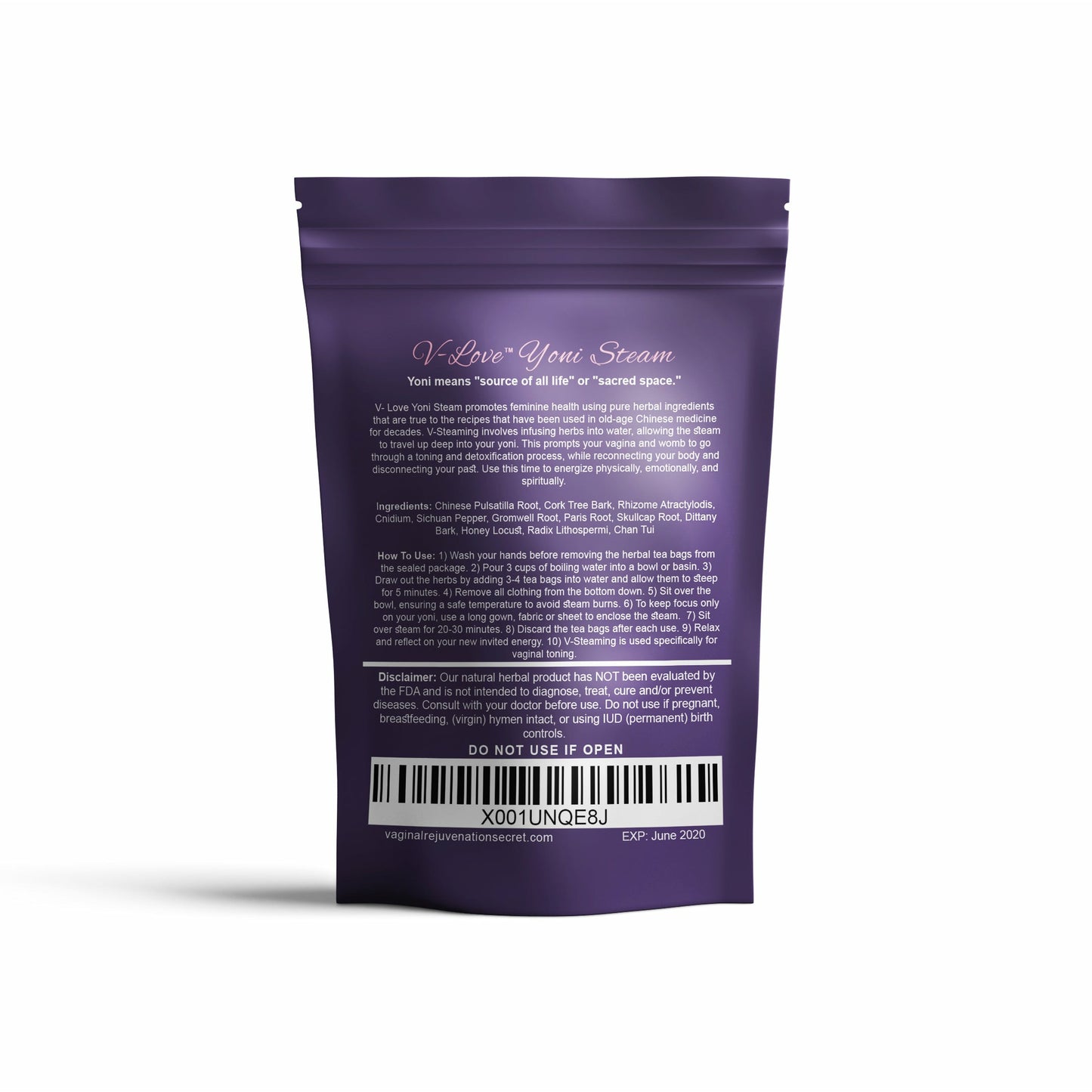 Eva Marcille Said Stop Douching & Do a V-Steam (for entertainment purposes only)
Throw your douches away! Time to experience the powerful benefits of V-Steaming with your V-Love Yoni Steam Home Kit.
Happy Customer
I have been using the product it works. I received it quick. I will be ordering more products.
V-Love Yoni® Steam (12 Bags=3-4 Steams) | Feminine Care Rejuvenation
Soooo HAPPY!!!!😇😇😇
Steam bags works wonderfully and got a lil gift. Your Yoni essential oil smells sooo good. Feels a smell like a grown woman should. Thanks guys!!!
VloveYoni Steams
So many people were telling me about this product .. i was scared because i didnt know how to use it at first .. but overall the steam reallly rejuvenated my vagina i know all of my toxins are GONE!!! THANK YOU WILL SHOP AGAIN!!
My cramps are almost gone
I've done 2 steams and my cramps are barely noticeable. Didn't even realize my period was coming because my bad pms didn't happen this month. Omg....lifesaver!!!!