Natural organic feminine care yoni oil that is made to rejuvenate your yoni and keep it moisturized with a soft feeling and a fresh smell. This stuff keeps your girl looking and feeling youthful!
• Rejuvenate, balance, and moisturize your yoni helping with ingrown hairs, flaky-dry skin, and dark marks.
• May be used as a period oil to soften skin and help with period odor.
Regular price
$29.97 USD
Sale price
$25.97 USD
Unit price
per
Sale
Sold out
View full details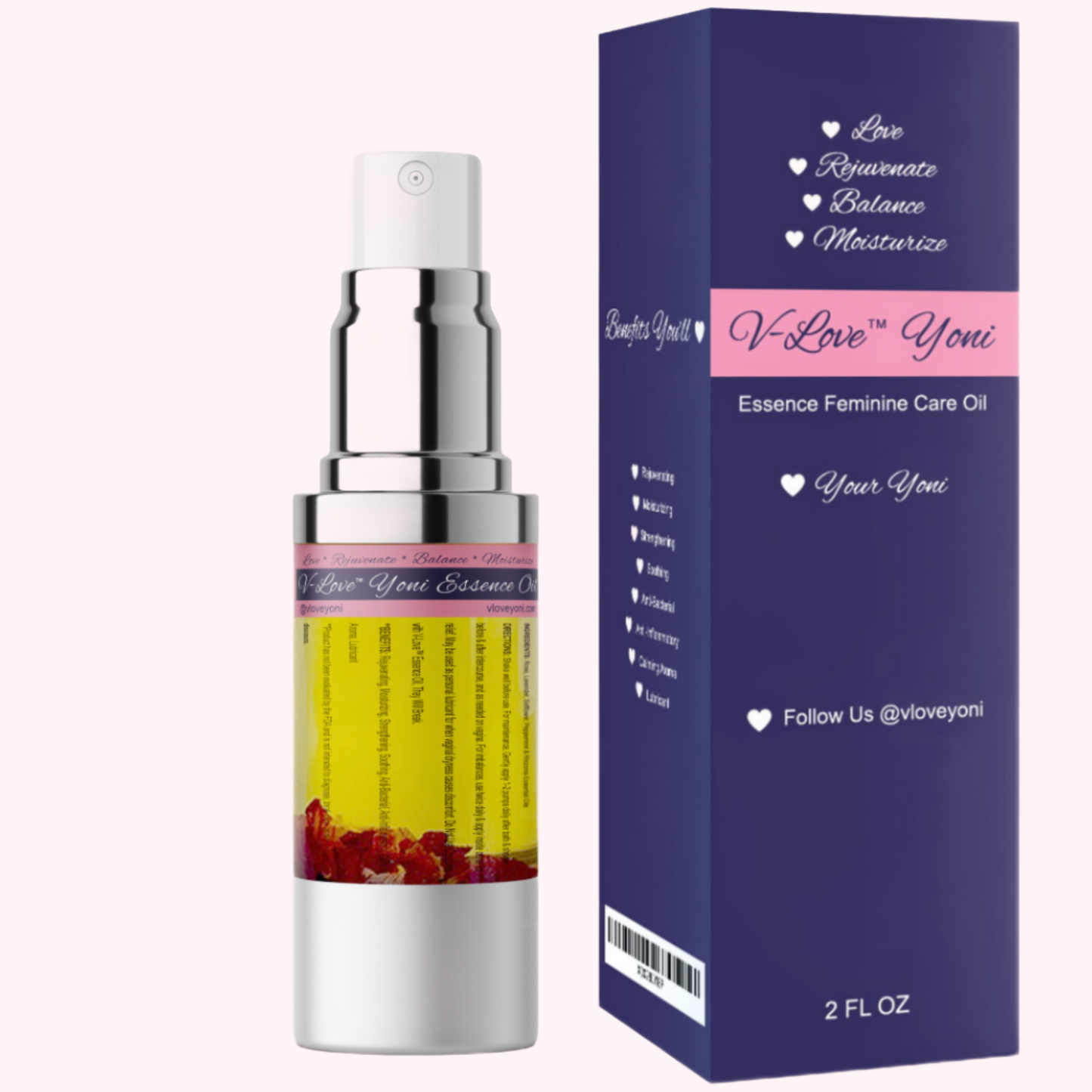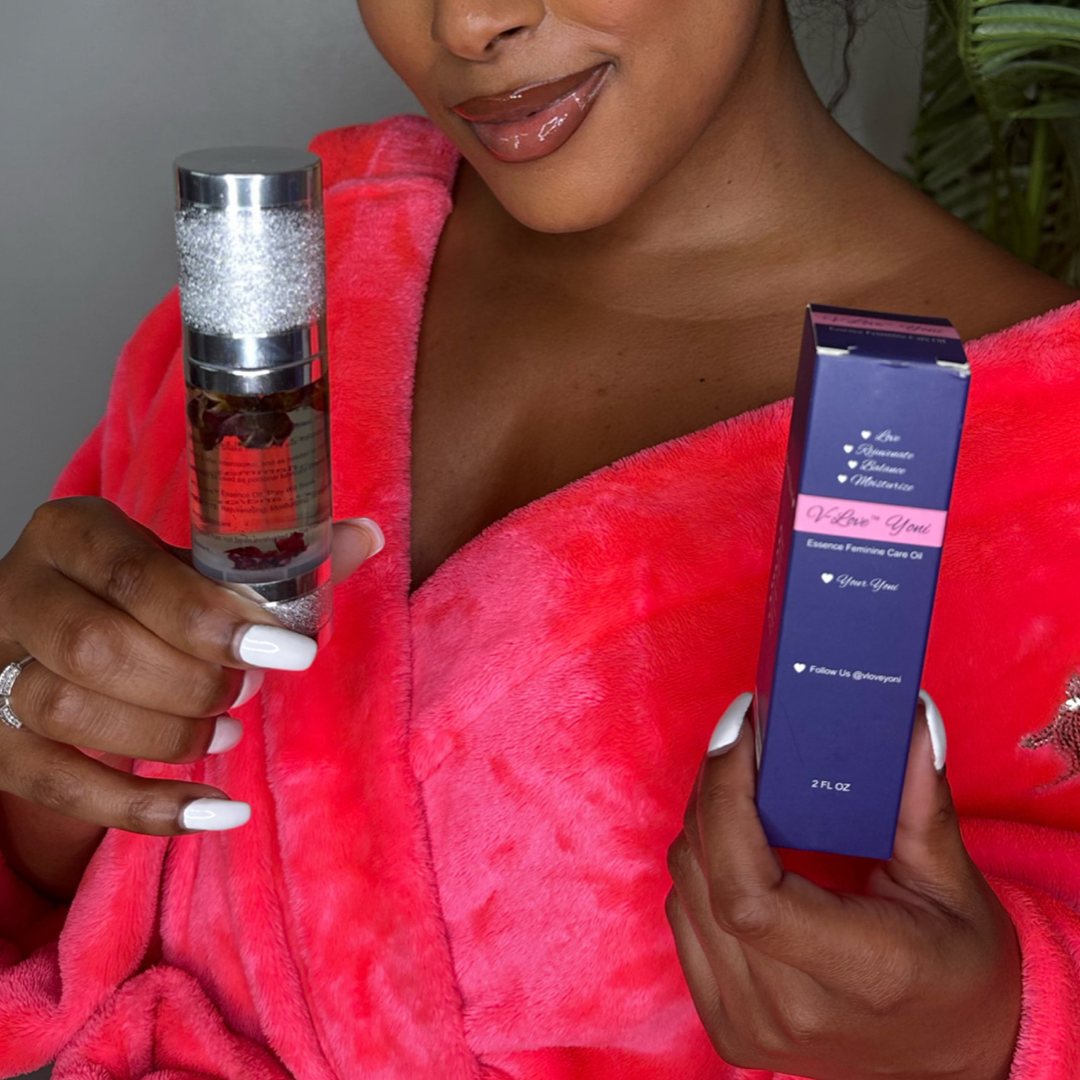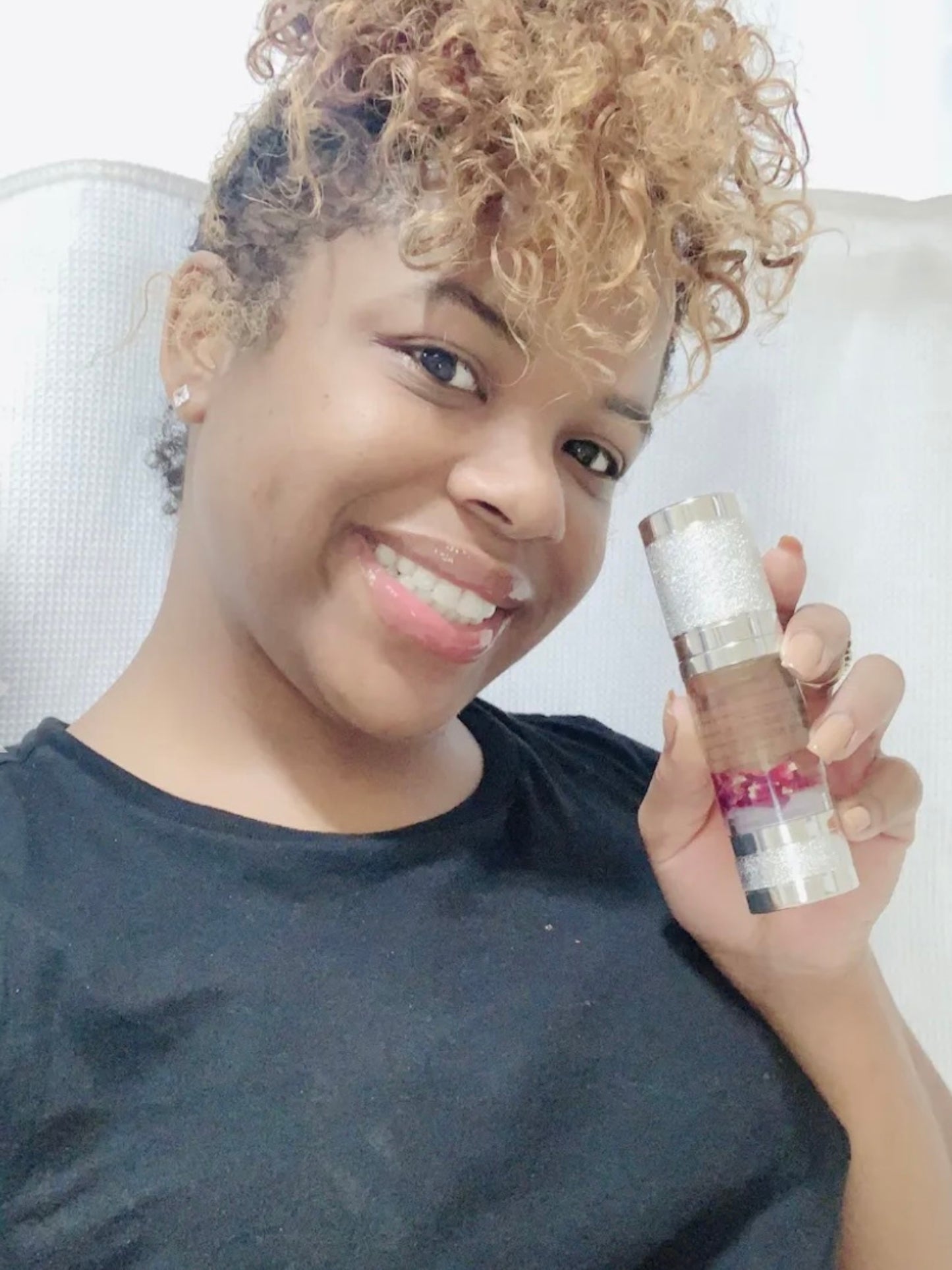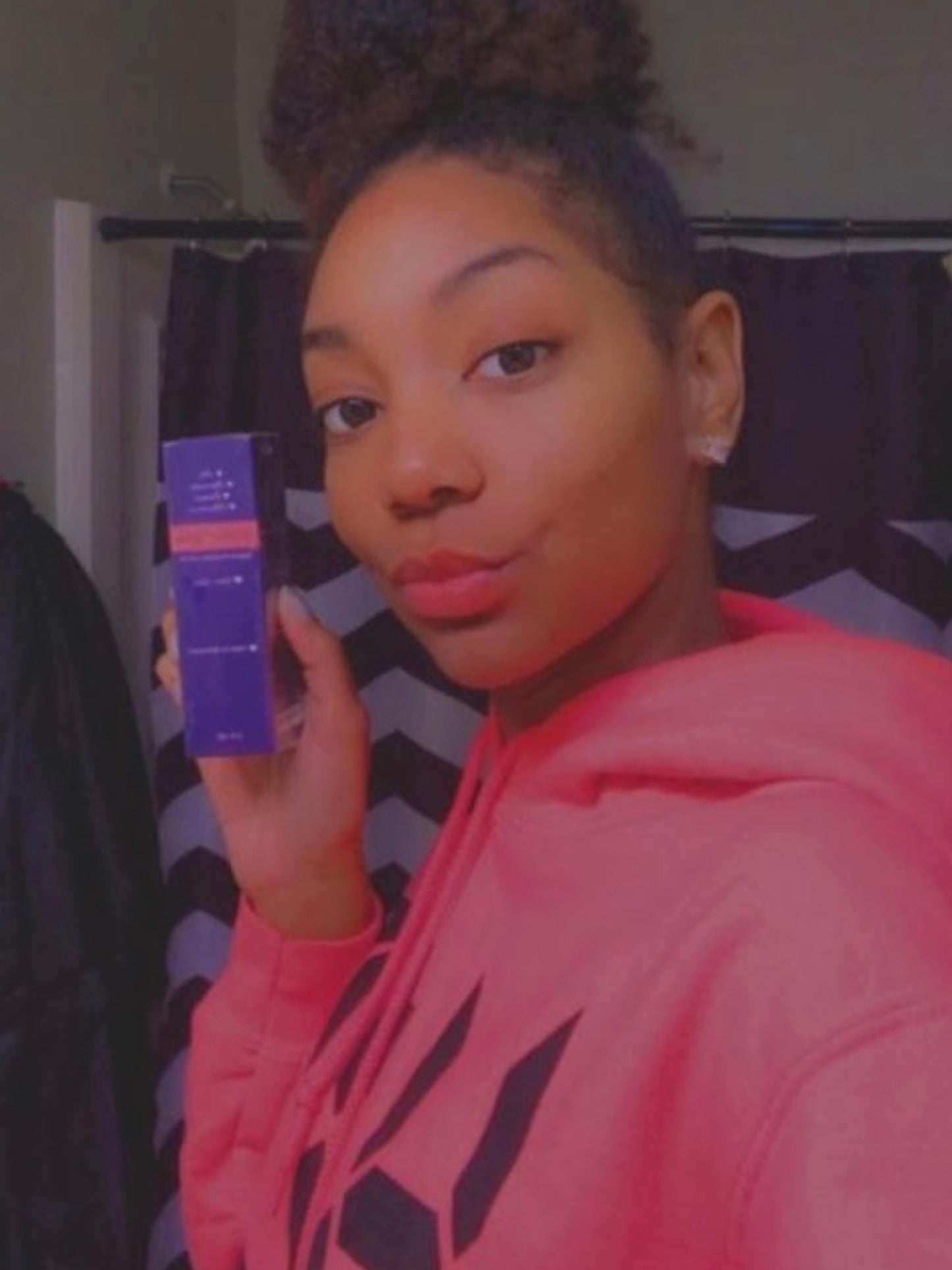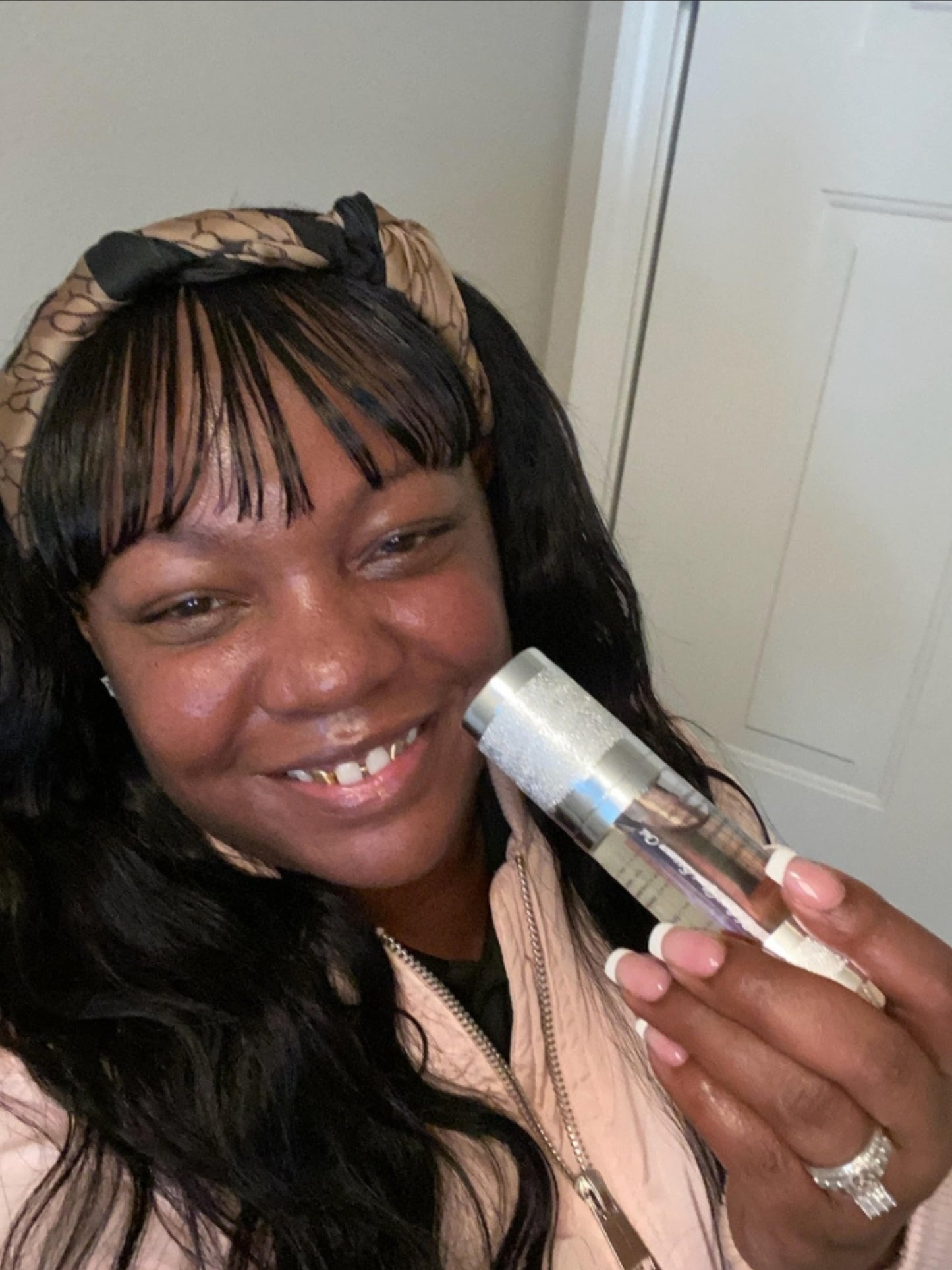 FAQ
BENEFITS

Your yoni deserves the best! Give your yoni the tender care it's always desired with our Yoni Oil!

V-Love Yoni™ Essence Oil is made with essential oils that are made with natural ingredients without added artificial ingredients. It is paraben-free, it has no sulfate, no propylene, and no artificial fragrance.

* Rejuvenating

* Moisturizing

* Strengthening

* Soothing

* Anti-Bacterial

* Anti-Inflammatory

* Calming Aroma

* Lubricant

V-Love Yoni Oil helps you feel refreshed and smell fabulous while promoting a balanced pH along with leaving behind a subtle refreshing scent. Our non-inclusion of any harsh chemicals makes it safe to use for all skin types including sensitive skin.
FEATURES

Carefully prepared for yoni/feminine care, and it's also a remedy to all feminine health issues.

Easily applied, and it helps to keep your yoni fresh, soft, and fragrant.

Rejuvenate, balance, and moisturize your yoni.

Daily application of V-Love Yoni Feminine Oil enables and aids the body in the natural restoration of feminine/lady parts' flora balance.

Helps to fight and support the body from yeast infections, itchiness, soreness, dryness, bacterial vaginosis, and excess bacteria from sweat.

All you need for extra cares of your yoni and to maintain a healthy-looking yoni.
INGREDIENTS

Rose Essential Oil - Hydrates dry skin, clears acne, reduce signs of aging, and minimize the appearance of scars. Also used for meditation, known to strengthen and inspire positive feelings and promotes spiritual growth. 

Lavender Essential Oil - Anti-inflammatory properties make it great for soothing and assist in healing skin that's irritated. Calms and moisturizes dryness. Therapeutic actions of lavender include relief from anxiety and stress.

Safflower Essential Oil – Great source of vitamin E, containing omega-6 fatty acids to help with flaky, dry skin when used as a topical moisturizer. Perfect conditioner after an intimate shave.

Peppermint Essential Oil – Increases blood circulation when applied topically, giving the skin a soothing and cooling sensation. Effective for acne and bacteria on the skin including ingrown hairs.

Rhizoma Essential Oil - Promotes blood circulation to reduce sagging, aging skin. 
DIRECTIONS

Shake well before use.

For maintenance, Gently apply 1-2 pumps daily after bath & shower, before & after intercourse, and as needed on skin.

For imbalances, use twice daily & apply inside canal for relief.

May be used as personal lubricant for when female dryness causes discomfort.

Do Not Use Condoms with V-Love™ Essence Oil, They Will Break.

V-Love Oil can be applied externally on top of your lady parts and under the labia throughout vulva for day to day preventive and maintenance routine after a bath.

For minor infections: You have to apply one full squirt of Yoni Essence Oil into the feminine canal, including the labia as well as throughout the vulva two times a day until the problem clears out. You can also adopt the use of a dropper or sterile syringe to apply your V-Love Yoni Oil. However, ensure it is sterile if you are considering it as an option.

For hydration: Cultivate a practice of applying V-Love Oil every evening after taking your bath. Ensure you sleep bottomless to keep your yoni wet and well lubricated.
SCIENCE

Lavender Oil - If you have a burn, cut, scrape, or another wound, lavender oil may help speed up the wound-healing process. In a 2016 study, researchers found that lavender oil promotes the healing of skin tissue. To use lavender oil on small wounds, mix three or four drops of lavender oil together with a few drops of coconut. Apply the mixture on your wound with a cotton ball. If your wound has already healed, lavender oil can reduce remaining scars as well.

https://www.ncbi.nlm.nih.gov/pmc/articles/PMC4880962/

Rose Oil - In a study conducted in 2013, patients with menstrual pain received abdominal massages to relieve their discomfort.

One group was massaged with a carrier oil (almond oil) only, while the other group was massaged with almond oil plus rose oil. The rose oil group reported having less cramping pain following the massage than the almond oil group did.

https://www.tandfonline.com/doi/abs/10.3109/01443615.2014.958449?journalCode=ijog20&

Safflower Oil - Carthamus tinctorius L. is commonly known as Safflower. C. tinctorius extracts and oil are important in drug development with numerous pharmacological activities in the world.  It is a useful plant in painful menstrual problems, post-partum hemorrhage and osteoporosis. C. tinctorius has recently been shown to have antioxidant, analgesic, anti-inflammatory and antidiabetic activities. Due to the easy collection of the plant and being widespread and also remarkable biological activities, this plant has become both food and medicine in many parts of the world. 

https://www.ncbi.nlm.nih.gov/pubmed/23371463

Peppermint Oil - A second small study examined the effect of applying peppermint oil on the skin to reduce itching during pregnancy. Researchers found that applying a 0.5 percent solution of peppermint oil twice a day for two weeks significantly reduced itch severity compared to the control.
SHIPPING

• Orders are processed within 2-4 business days, Monday through Friday excluding federal holidays and weekends. 

• All packages are shipped via UPS or USPS.

• A signature may be required upon delivery.
100% RISK-FREE

• You'll LOVE it or Your Money Back.

• We stand behind our products 100% and if you don't get the results you're looking for within 30 days, we will send you your money back within 7 business days.
Happy
Love it and very happy about donation percentage of sale!
Yoni Oil
I love the Smell light Lavender Silky Oil
Yoni oil
Omg like I just got done what my frist bottle when I tell you this really puts the icing on the cake when it comes to the sex life lol👀🤦🏽‍♀️Don't know if I can say that but it's true and also perfect for my ph like I'm most definitely shopping for more oils this Friday cause it really amazing what it does 😉 thanks soooo muchhhhhhh❤️❤️❤️❤️❤️
I absolutely LOVE the "yoni essential feminine oil" With me having sensitive skin I was very nervous to try the product. So I read a couple of reviews on the oil and decided to try it and I'm so happy I did. I noticed a difference within a week continued to use the product and it makes me feel so fresh and confident. The product is very light not heavy and it's very easy to apply. I can't wait to see more results and how this product will benefit me in a months time. I would recommend this product to any female seeking to maintain good health and hygiene in the vaginal area. Great product!!! Thank you again for introducing the yoni oil to me❤️
Xoxo
Customers Also Love These...